Morocco is a country in North Africa which waters are covered by the meditterranean sea & the atlantic ocean. Morocco is a famous tourist destination and has a population of about 37million people. We have prepared the 10 best places to visit in Morocco & we are presenting them to you below.
10. Sidi Ifni.
Sidi Ifni, a little fishing community on Morocco's southwest coast, is a great spot to explore. It has stunning beaches, excellent surfing areas, and breathtaking rock formations. The Berber town also has an interesting history and culture that tourists may explore because it was only returned to Morocco in 1969 after being under Spanish authority for many years.
The city stands out charmingly against its barren surroundings thanks to its blue and white paint job, and it has a few Art Deco structures scattered throughout. Although Sidi Ifni has a fairly relaxed atmosphere, you may find busy cafes and restaurants there, as well as near the souk and the old Spanish Town. Its excellent beach, which is battered by waves from the Atlantic Ocean, is one of its key attractions.
9. Rabat.
Although it is frequently disregarded in favour of Agadir, Casablanca, and Marrakech, the capital of Morocco, Rabat, is quite worthwhile to see. It is situated on the northwest coast and has the Atlantic Ocean as its southern border. It is one of four imperial cities in the nation.
Rabat is a delightful city to meander about, with calm, palm tree-lined boulevards and an atmospheric ancient medina, as well as a few significant historical sites and cultural attractions. The city's well-preserved kasbah is the main draw, despite the presence of a sizable Royal Palace and an exquisite Art Deco church.
There is a lot of great architecture behind its strong stone walls, as well as a lovely neighbourhood painted in blue and white.
8. Meknes.
Meknes, a Moroccan city next to Fes, is referred to as the "City of a Hundred Minarets" because of its numerous monuments, mosques, castles, and pavilions. Meknes, which was established by a Berber tribe in the ninth century and became a fortified town in the eleventh, attained fame.
The Bab Mansour is arguably the most famous of Meknes' several landmark gates. El Mansour, the gate's architect in the eleventh century, paid with his life. The architect acknowledged that he thought he could have done a better job, and the Sultan immediately had him put to death. The imposing gate now carries the name of the architect and has beautiful cobalt blue tile mosaics and marble columns seized from Roman ruins.
Meknes has a laid-back vibe despite the abundance of historical attractions across the city, largely because of its sizable student population. Markets are lively with jugglers, musicians, and fire swallowers in addition to pleasant, laid-back vendors.
7. Chefchaouen.
Chefchaouen is one of Morocco's nicest and most attractive towns, nestled among the Rif Mountains in the northwest. This is mostly due to the fact that the buildings in its historic medina are all painted a stunning blue, which contrasts charmingly with the area's dusty surroundings.
The colourful old town, also known as the "Blue Pearl," is full of winding, narrow streets that are fun to get lost in as gorgeous Moroccan and Andalusian architecture surrounds you. These lead to its centuries-old kabash and bustling souk, where you can buy regional handicrafts and leather goods, past innumerable cosy cafes, authentic eateries, and small hotels. Chefchaouen's medina is unquestionably its most notable feature, but its neighbouring highlands and hills are also fantastic places to explore because they have some breathtaking landscapes, waterfalls, and vistas.
6. Asilah.
Asilah, which is now a well-known beach resort town, has an illustrious past that goes back to the time when it served as a trading hub for the Phoenicians in 1500 BC. It served as a base of operations for pirates in the 19th and 20th centuries. These earlier fortifications still encircle the reconstructed medina. About 30 kilometres from Tangier, on the north coast of Morocco, sits Asilah.
For Moroccans, it's a popular summer destination; if you want to avoid crowds, go in the spring or fall. The gorgeous view is completed with whitewashed structures. It features a developing art scene as well as an excellent selection of inexpensive motels and eateries. Paradise beach is a beautiful, wide length of sand that is well-liked by both locals and visitors. It is located about 2.5 kilometres south of Asilah.
5. Essaouira.
Essaouira, a town from the 18th century on Morocco's Atlantic coast, is one of the country's most well-liked beach towns. Essaouira, also known as Mogador, is a natural harbour. The city's restaurants and seaside booths provide a variety of fresh seafood, from lobster meals to grilled sardines. Today, the harbour is one of Morocco's main fishing areas. Essaouira has started to establish a reputation as a cultural hub in recent years. Every year, the city hosts the Gnaoua Festival of World Music, a four-day event that features music from other genres in addition to the traditional Gnaoua African music, and art galleries are sprouting up all over the place. Essaouira provides a variety of fantastic vacation opportunities, from riding camels along the beach to visiting the surrounding Falcon Island's bird refuge.
4. Fes.
Fes, which was established in 789, acted as Morocco's capital for a very long time. The third-largest city in the country is increasingly better known as Morocco's handcraft hub. For tourists looking to immerse themselves in the vibrant and energetic atmosphere of a Moroccan market, Fes is the right location.
The mediaeval medina Fes el Bali is being meticulously restored to its former splendour by the government. The medina is the largest car-free urban region in the world by population, with roughly 150000 residents.
Although donkeys are occasionally employed for transportation, most of the traffic is made up of pedestrians. The Dar Batha Museum, housed in an 18th-century Moorish palace, has a magnificent collection of ceramic tiles in addition to other traditional Fes crafts like woodcarving, copperware, and plaster sculpture.
3. High Atlas.
A mountain range called the High Atlas extends from Morocco's coast all the way to Algeria. The mountain range includes Toubkal National Park, which is home to Jbel Toubkal, the highest peak in Morocco. The High Atlas, the tallest mountain range in North Africa, provides year-round outdoor recreation possibilities, including summer hiking and winter snow sports.
The Todra Gorge, located close to the town of Tinerhir in the eastern High Atlas, is one of the most well-liked tourist destinations in Morocco. The Todra and nearby Dades rivers have also formed extremely imposing canyons across the mountains, some of which have cliff sides.
2. Merzouga.
The modest village of Merzouga, located in a remote area not far from the Algerian border, is today a well-liked starting point for exploring the wonders of the Sahara Desert. The massive Erg Chebbi dunes, some of which rise more than 300 metres above it, tower over it.
The majority of visitors come for these enormous sandscapes, and popular methods to explore the dunes include hiking, quad biking, and camel safaris. In order to witness the magnificent sunrises and sunsets that paint the dunes with a kaleidoscope of exquisite colours, many tourists also camp overnight in the desert. Merzouga, which previously served as a brief rest stop and transit location for Arab and Berber traders travelling to Timbuktu, is now home to a growing selection of hotels for tourists to choose from.
1. Marrakech.
Marrakech, formerly one of the country's royal towns, is sometimes called the Red City because to its sandstone structures. The Almoravides, a Berber dynasty who built Marrakech in the eleventh century, were responsible for making the city a significant hub of trade, religion, philosophy, and culture.
Marrakech gained notoriety as a "hippie mecca" in the 1960s, drawing well-known figures like The Beatles, Yves Saint Laurent, and the Rolling Stones. Marrakech is still one of the most well-liked tourist attractions in Africa. It has stunning old architecture and courtyards with orange, palm, apricot, and olive trees.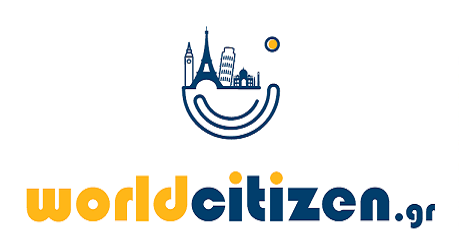 Intellectual property copyright: It is forbidden to republish any content of worldcitizen.gr including any text, photos, or any other part of the website from which copyrights arise for the owner of this website without the prior written permission of the creator of the content. In case of breach, law penalties apply.