Edinburgh is the capital of Scotland, in United Kingdom , Europe a vibrant city full of culture, history and beautiful landscapes. Edinburgh has been an important city for centuries, with emphasis on education and art. Today, with a population of 500,000 and a host of cultural events such as the Edinburgh Fringe and the Edinburgh Festival it is definitely a city worth visiting.

The city of Edinburgh has a relaxed but lively atmosphere, with something new and exciting happening every week. Edinburgh is the perfect city to get into Scottish culture.
worldcitizen.gr visited Edinburgh & we present you below the 10 best attractions of the capital city of Scotland.
1.  Edinburgh CASTLE.
Edinburgh Castle is a key element of the city skyline. The castle is located on a high cliff, making it visible from many parts of the city. The point has been used as a fortress since the 2nd century as its location is a perfect defensive location.
For centuries, the castle was considered the "key to the city" – control of the castle meant control of Edinburgh. Edinburgh Castle was home to important figures in Scottish history, such as Queen Mary of Scotland & Bonnie Prince Charlie.
Visit Edinburgh Castle for an overview of the historic life of the castle. It exhibits the royal jewels of Scotland, as well as the "Stone of Destiny" used for the coronation of British monarchs for centuries.
Be sure to stay at Edinburgh Castle until you see the One O'Clock Gun shot, which has been fired daily except Sunday since 1861.
2. Princes street.
One of the first places you will visit after your arrival in Edinburgh is the historic Princes Street. This main street has been the heart of the city since 1770 and is now one of Edinburgh's most popular shopping hubs. Visit Princes Street for shopping where you will find all the big shops in this street.
Princes Street is also a great location for Edinburgh history, with many of the city's main attractions close by. From this road you will have the opportunity to enjoy a wonderful view of Edinburgh Castle, visit many galleries and the Scott Monument, making it ideal for photography.
After shopping or sightseeing, take a break in the Princes Street Gardens, which feature a beautiful floral clock, a war memorial and lovely green lawns for picnics.
3. holyrood palace.
Holyrood Palace is the Scottish residence of the British monarchy located near Edinburgh Castle. The palace was built in 1678 & since then houses generations of kings & queens.
Today, much of the historic palace has been preserved to showcase royal life in the 17th century. Explore the room of Queen Mary of Scotland which includes a room where her secretary was assassinated by her husband in 1566.
For art exhibits & to get a taste of royal responsibilities, stop at the State Apartments which feature works of art & are still in use today by the British Royal Family.
Complete your visit to Holyrrod Palace with a stop at the palace café to enjoy a classic afternoon tea in a luxurious setting.
4. Arthur's Seat.
For outdoor lovers, Arthur's seat is a must-see attraction. Arthur's Seat is an inert volcano & one of the highest points in Edinburgh. It is worth walking to the top to enjoy the magnificent view of the city & a touch of wildlife in the heart of Edinburgh.
Here you will also find a hill fort, dating from around 600 AD. if & there are ruins of older structures dating from 2 AD. In mythology, Arthur's Seat is considered a possible location for Camelot, the legendary castle of King Arthur.
Arthur's Seat is a dramatic & historic place, & the perfect starting point to explore the nearby hills around Holyrood Park.
5. Museum of Illusions (Camera obscura).
The Edinburgh Museum of Illusions (Camera Obscura of Edinburgh) opened its gates in 1835, the Camera Obscura of Edinburgh is Edinburgh's oldest tourist attraction. Which includes a gallery that focuses on visual illusions, with a range of experiences and hands-on activities for exploration and enjoyment.
At the attraction, you will find a maze of mirrors, an Ames room that seems to be shrinking around you, and a vortex tunnel that will cause you to feel unbalanced even though you will remain completely stable.
We suggest you climb to the roof of the building so that you can enjoy the view of the city from a great point, which in addition provides free telescopes ideal to "bring" the city in front of your eyes.
The Edinburgh Museum of Illusions ~ Camera Obscura of Edinburgh provides a fun and family-friendly way to spend a day exploring your brain and experiencing all sorts of unique sensations.

Museum of Illusions in Edinburgh (Camera obscura) tickets:
6. kings mary close.
Mary King's Close is part of Edinburgh Old Town, which consists of a series of narrow streets called "closed". Today, Mary King's Close is an underground corridor & street that partially collapsed centuries ago.
Take a tour of The Real Mary King's Close to explore the fascinating history of this once-busy Edinburgh street. Be sure to find out about indoor life as well as the rumors of hunters & murderous murders that have developed since their collapse.
Much effort has also been made to preserve them as best as possible, so that their history is visible at every step of the way. By booking your tour to Mary King's Closes you will be guided from a specialist to all the main points of the attraction & you will have the chance to learn the history of them, is a great idea to enjoy an exciting & interesting experience.
Walking through these straits is a great way to learn about life in old Edinburgh.
7. Saint Giles cathedral.
Saint Giles Cathedral is the main church in Edinburgh and a key feature of the city skyline. Built in the 14th century, it features a distinctive Gothic architecture commonly found in Edinburgh.
The cathedral houses various monuments to the Scottish people, as well as beautiful stained glass windows. The church has authentic bells dating from the 15th century, as well as the King's Pillar.
The Pillar bears coats of arms and medieval shields of ancient British kings. Be sure to stop by Thistle Chapel, which commemorates the Order of the Thistle, a group of 17th-century knights who protected Scotland.
Saint Giles Cathedral has stunning architecture and beautiful arches, located in a central part of the city which makes it ideal for learning about the history & ancient culture of Edinburgh.
The cathedral is located on Royal Mile Street & near it there are several pubs where you can enjoy your beer in the evening.
8. Edinburgh national museum.
National Museum of  Scotland, is a museum with exhibits of natural history, city history, exhibits from other cultures such as the Egyptian plus exhibits of ceramic art & is located on Chambers Street.
Although the entrance is free, do not visit  the place if you have not booked your ticket electronically first, as you will not be allowed to enter.
9. Scotch Whisky experience.
The Scotch Wiskey Experience is a special experience that will give you a "taste" of literally & figuratively how the most famous whiskeys are made around the world, while you will also have the opportunity to try different varieties of those with truly unique flavors.
There is & the largest cellar in the world which has the most different types of whisky than any other, it is really worth visiting.
There is also a shop in the area which has a very large variety of all types of Scotch whisky & thus you are given the opportunity to buy various spirits.
Scotch Whisky Experience tickets:
10. scottish national gallery
The Scottish National Gallery is the national art gallery of Scotland,
which make it indispensable for visitors to Edinburgh. The building opened in 1859 and features beautiful neoclassical architecture, the ideal setting for the rich collections of fine arts inside. Located in the heart of Edinburgh, The National Gallery of Scotland features works by Van Dyck, Gainsborough and Rubens.
Some of her best exhibits are a collection of pieces by Scottish artists, with unforgettable landscapes, portraits & scenes from everyday life painted by Peter Graham, Sir David Wilkie & Sir Henry Raeburn.
The Scottish National Gallery's café & restaurant offers great views of Princes Street Gardens & is an ideal opportunity to enjoy a cup of tea, coffee, food or a quick snack.
Plan your holidays at Edinburgh in Scotland.
Air tickets to Edinburgh in Scotland.
Hotels at Edinburgh in Scotland.
Tip: For more comfort when visiting the sights at Edinburgh in Scotland, we suggest you rent a car with which you can move easily all the days of your stay.
Rent a car at Edinburgh in Scotland.
Activities at Edinburgh in Scotland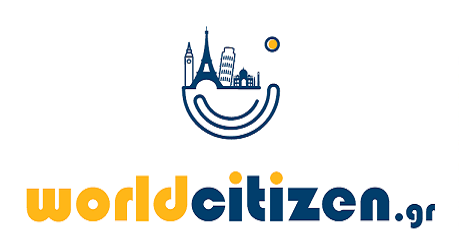 Intellectual property copyright: It is forbidden to republish any content of worldcitizen.gr including any text, photos, or any other part of the website from which copyrights arise for the owner of this website without the prior written permission of the creator of the content. In case of breach, law penalties apply.