Miami is considered a cosmopolitan destination of United States of America & one of the most famous for nightlife including Las Vegas (which is also famous for it's casinos) every of the above places is well known for different reasons. Miami is also famous for the big cruise ships which have as a homeport the Fort Lauderdale port & frequently can be seen docked at the city's main port.
Miami is a significantly expensive city which however has several options to offer for nighlife entertainment.
Furthermore, except as a unique destination for nightlife & cruise industry center Miami as recently published will be in the list of Formula 1 racing games from the year 2022. In addition, the city is experiencing high growth & location of residence for a lot of  rich & famous Americans as long as the globally well known former footballer & fashion icon David Beckham, who after a sucessfull career as a football player he has now decided & managed to take the role of the co – owner & president of the newly established football team, Inter Miami, which David Becham co – founded with the support of some very wealthy businessmen.
Cruise ships, NBA (Miami Heat), nightlife entertainment, Formula 1… make Miami a city in United States of America which has nothing to be jealous of any other city!
Generally you will have to know that there are several restuarants in Miami & a lot of them not in central places of the city, but can still be unique & offer a very good menu. In this article we will present you the 2 basic places which are the most famous for nightlife entertainement in this city of Florida, Miami.
Which are so the ideal places in Miami where you can enjoy your drink / cocktail or your dinner?Let's explore them one by one:
South Beach.
South Beach, excpet the lenghy sandy beach where you can enjoy sun bathing & swimming at the sea, has a large amount of restaurants & bars which are located parallel to the coastal road & in which you can enjoy a nice meal or drink. South Beach, is one of the most central places of Miami's nightlife & generally a place where you can find a lot of locals & tourists entertaining.
2. Brickell.
Brickell is one very famous & also very expensice area in Miami, full of scyscrappers. At Brickell you will find one of a kind restaurants & bars. Especially at the restaurants of the area it would be good to make a booking in advance prior visiting so you can find a table to be seated. Furthermore, if you would like to enjoy your drink at Brickell, we suggest you to search for roof bars of which some of them are located at the highest scyscrappers of Miami city. For sure the view that you will enjoy worths visiting them!
There are more, not so famous areas in Miami which you can choose for your nightlife entertainment or your meal. In this article we presented to you the 2 best places for nighlife entertainment in the city of Miami.
If you enjoyed this article & you would like to book your holidays in Miami, follow the guidance that we provide below & you will find everything you need in order to plan your visit ~ holidays in Miami, Florida.
Holidays in Miami, Florida ~ Plan your trip:
Tip: For more comfort when visiting the sights in Madrid, we suggest you rent a car with which you can move easily all the days of your stay.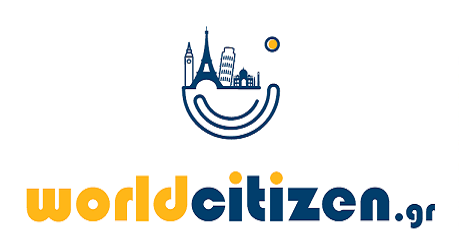 Intellectual property copyright: It is forbidden to republish any content of worldcitizen.gr including any text, photos, or any other part of the website from which copyrights arise for the owner of this website without the prior written permission of the creator of the content. In case of breach, law penalties apply.