Many people consider New York to be the "dream state" It is home to some of the most well-known attractions, which will help to contribute to the formation of memories that will last a lifetime. If you are still unsure of where you want to go during your time in New York, you have arrived to the appropriate location.

10. Hudson River Park.
It is one of the most interesting destinations to visit in the general area of New York City. This is the longest waterfront park in the United States, and it includes a riverfront park that is 550 acres in size. It is expected to be one of the most popular places in the city for recreational activities. In addition, Chelsea Piers is regarded as one of the top destinations for golfers. There is no question that if you enjoy activities such as kayaking and scuba diving, this is an ideal location for you to spend your free time. One of the best places to spend your vacation is in the charming town of Hudson, which is situated on the banks of the Hudson River.
9. Central Park.
Central Park, commonly referred to as New York's backyard, is the location of a verdant and tranquil green space that spans an area of 843 acres. This is definitely one of the top tourist destinations in all of New York City. It is a well-known destination for out-of-towners as well as those who live in the area. It is the location of Manhattan lake, which is part of the Central Park zoo, as well as picturesque hills, ice skating rinks, meadows, Belvedere Castle, and other attractions. Many of us would consider it a dream come true to film a movie in Central Park, which is why it is one of the most famous filming settings in the world. The size of Central Park is such that you will feel disoriented about halfway through your visit.
8. Chinatown.
Shopaholics will find themselves in paradise in New York City's Chinatown, which is widely considered to be one of the city's top tourist destinations. As you make your way through the streets, you will come across shops that are lit with Chinese characters and sell things like veggies, fish, jewellery, and unique accessories. You might also take a trip down through Columbus Park to listen to musicians from China playing traditional music. Canal Street in Chinatown is home to a seemingly never-ending selection of stylish boutiques and up-and-coming retail outlets. For anyone who are passionate about fashion and style, this place is essentially heaven. You will find people shopping all around you negotiating and haggling with one another.
7. Times Square.
A trip on the Big Bus at night followed by a visit to Madame Tussauds promises to be an unforgettable experience. Times Square is widely regarded as the cultural centre of New York City and is home to a large number of street performers. In addition, there are numerous high-end family restaurants and tourist attractions located in this area, making it one of the most popular sites to visit in New York. Because there is so much for tourists to see and do at Times Square, it is possible to spend practically the entirety of a vacation in this one location alone and not need to go anywhere else. This is a site that you will remember fondly for the rest of your life because it is the pinnacle of craftsmanship and surprises, in addition to having attractions such as wax figures of famous people. The Weird World of Robert Ripley, which displays dozens of small versions of New York City landmarks as well as replicas of a variety of albino creatures, is yet another amazing opportunity that you should not pass up when in the Times Square area.
6. Elis Island and the Statue of Liberty.
Elis Island is one of the many famous landmarks that can be found in New York City. This island, which is located quite a distance from the southern tip of Manhattan, acts as a port of entry into the United States for a large number of immigrants who have traversed the borders and entered the Great Hall. Therefore, this location bears a historical similarity and serves as a haven for those people who are fighting to make a life. The Statue of Liberty and the ferry trip that goes to Ellis Island are two of the most popular tourist destinations in this city.
The remembrance of the friendship that existed between France and the United States is honoured by the erection of the Statue of Liberty.
Everything takes place during the time of the American Revolution. Because it is one of the most recognisable emblems of the United States, it is impossible to visit New York City without at least catching a sight of this enormous and well-known landmark.
5. Museum Mile.
This mile in America is yet another important destination to check out when you're in New York. Along Central Park, from 82nd street all the way up to 105th street, it preserves works of art of the highest international calibre. This location is likely to surprise you in either case, regardless of whether you lean more toward a contemporary or a more traditional aesthetic. The information that can be learned about the historical background of the United States can be found along Fifth Avenue's Museum Mile.
4. 9/11 Memorial & Museum.
The 9/11 Memorial & Museum is open to the general public without charge from 7:30 am until 9:00 pm daily. It is located at 180 Greenwich Street in Manhattan, New York. The performance that lasts for half an hour and consists of one hundred dancers moving in unison around the Revson Fountain is one of the most well-known draws of this location. Another captivating sight that may be seen in this location is a beam of blue light that is shaped like the Twin Towers.
3. Brooklyn bridge.
More than 2 million people take part in the stroll across this bridge, which takes about half an hour, and during that time they look at the spectacular architecture of New York City. Include this on your list of things to see and do in New York City if you are still looking for ideas of where to go. There are a lot more activities available over there. Along the Brooklyn side, you will locate a great deal of different stuff. This neighbourhood is home to some of the city's most charming cafes, art galleries, and eateries, making it one of the top destinations in the city. There are some things that must be done when visiting this site, such as dining at the upscale River Café restaurant, indulging in strawberry-flavored ice cream, and sampling pizza pies from Grimaldi's and Ignazio's. In addition, Brooklyn Bridge Park is the location of a number of sports and recreational activities, including swimming, basketball, and soccer, in addition to other exciting things to do like fishing and more.
2. The Empire State Building.
Visitors may take in some breathtaking scenery from the landmark Empire State Building. Some of the most frequented travel locations in the United States are New York, New Jersey, Connecticut, Massachusetts, and Pennsylvania. The tower has two observation decks, one on the 86th floor and the other on the 102nd floor. Both decks offer breathtaking views of the surrounding area. The lengthy history of the building is detailed in the Empire State Building, which is commonly recognised as "America's Favorite Architecture." It opens at 9:30 AM and is open throughout the entire day; if you get there, you will undoubtedly fall in love with it. You have the option of purchasing the tickets there and then, or going online to do so.
1. The High Line.
High Line is one of the top sites to visit in the area immediately surrounding New York City. It is a public park that is raised above Manhattan's West Side and is typically administered by the Friends of the High Line. These individuals battled for the preservation of the train line amidst the greens of the park. Visitors will have a wide variety of options available to them at this location. There are several activities available to check out while you're there, ranging from tree tours to stargazing. A few of this location's most impressive features include the breathtaking panorama of the Hudson River, the month-long Halloween celebration known as Haunted High Line, which takes place on the High Line, and the cultural and historical significance of the beautiful building.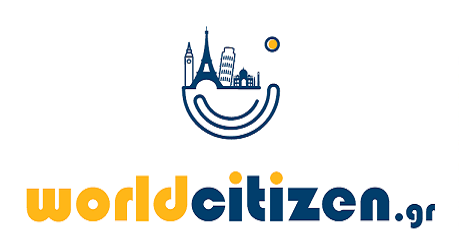 Intellectual property copyright: It is forbidden to republish any content of worldcitizen.gr including any text, photos, or any other part of the website from which copyrights arise for the owner of this website without the prior written permission of the creator of the content. In case of breach, law penalties apply.