Philipsburg is a well known destination for cruise ships in Caribbean where a lot of them approach the Dutch capital of Saint Martin which expands  1,5 kilometer between the Great Bay & the Salt Pond & has 5 parallel roads.
Most of the island's shops & restaurants are located on Front Street with narrow streets & large round slabs on the floor, near Great Bay. Philipsburg is quite crowded with visitors when cruise ships are in port, which is due to the many duty free shops and casinos located in the area.
Small streets called "Steegjes", a name derived from the war horses that probably crossed the streets there in the old days, connect Front Street with Back Street where there are far fewer shops and significantly fewer people, so you can enjoy your walk even more comfortably.
Along the beach there is a "catwalk" with restaurants and various other places that offer free Wi-Fi for guests, along about 1 km. In the center of the village is Wathey Square and directly opposite it is the town hall and the courthouse in an impressive white building with a dome. The construction of which was completed in 1973 and since then operated as the home of the commander of the area, fire station, prison and post office.





The streets surrounding the square are full of hotels, duty free shops, restaurants & cafes. The area is especially famous for its races with large sailing boats, the so-called regattas. In Philipsburg we had the opportunity to take part in a race between two teams created by the local sailing boat coaches who after giving us a fast sailing lesson split us into two mixed teams. In the specific sailing race set up by our team "Stars & Stripes" was declared the winner!




Attractions at Philipsburg in Saint Martin, Caribbean.
Great Bay beach.
Cyrus Wathey beach.
Saint Martin museum.
Louis fortress.
Plan your holidays in Philipsburg, Sant Martin at Caribbean.
Air tickets to Philipsburg, Saint Martin at Caribbean.
Saint Martin has 2 airports. The closest airport to Philipsburg is named Case Esperance & is located 12km from the capital of Saint Martin, however this airport can accept only small aircrafts. The 2nd & biggest one airport of the island is  Princess Juliana International Airport (SXM) which is located 15km from Philipsburg.
Hotels at Philipsburg in Saint Martin at Caribbean.
Tip: For more comfort when visiting the sights in Philipsburg, we suggest you rent a car with which you can move easily all the days of your stay.
Rent a car at Philipsburg in Saint Martin at Caribbean.
Activities at at Philipsburg in Saint Martin at Caribbean.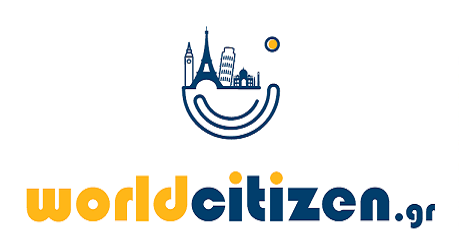 Intellectual property copyright: It is forbidden to republish any content of worldcitizen.gr including any text, photos, or any other part of the website from which copyrights arise for the owner of this website without the prior written permission of the creator of the content. In case of breach, law penalties apply.