Glasgow is the biggest city of Scotland with more than 600.000 residents, making her the largest in population city of the country according to the census of 2011. At the second position with the largest population among the Scottish cities comes Edinburgh with 480.000 citizens. At Scotland we see the rare phenomenon where even Glasgow is the largest city of the country according to population, Edinburgh is the capital.
Glasgow attracts a lot of people, on the one hand it is the second largest city in Scotland so it is a tourist destination. On the other hand, the port of Glasgow is approached by various types of ships, including cruise ships, which bring the city to it.
In addition to the above, Glasgow is a commercial center with more developed fields of technology, economics, business planning, industrial design, as well as tourism and event organization.
worldcitizen.gr visited Glasgow & prepared a travel guide with the best attractions to see during your visit. So let's see them one by one ..
1. Buchanan Street.
Buchanan Street is one of the first attractions of the city that we present to you & which is located near its center. It could very well be your first choice of attraction to visit, especially if you are staying in a central hotel in Glasgow.
Buchanan Street is Glasgow's shopping street full of shops mainly with clothes, toiletries, wine cellars & Scotch whiskey, jewelry (especially for the goldsmiths there is a special gallery which closes at night & which is full of shops with gold & watches).
2. KELVINGROVE art gallery & museum.
The Kelvingrove Art Gallery & Museum is located in the heart of Glasgow's famous West End.
Glasgow's "West End" area is famous for its beautiful architecture, quaint shops, lively nightlife & parks.
The area is also crossed by Byres Road, Glasgow's most cosmopolitan street.
The West End area attracts young and mature professionals and students to the University of Glasgow which is a short walk from the Kelvingrove Museum & Art Gallery.
The Kelvingrove Museum & Art Gallery was built in 1901 with amazing attention to detail in the architecture of the building & a number of separate exhibition halls.
Eventhough, admission to the Kelvingrove Museum & Art Gallery is free, you must have booked online tickets a few days in advance to be admitted.
Worldcitizen.gr Tip: If you have not booked a ticket for the Kelvingrove Museum & Art Gallery, walk around the building until you are at the back of it, where there is an entrance & usually from there they let people without a ticket enter the area. Simply you will enter from the back door;)
The Kelvingrove Art Gallery & Museum is truly an attraction of Glasgow that you should not miss. Your visit to it will take at least 2 hours so that you can not see the exhibits with relative care. Keep in mind that the attraction is just minutes from the Kelvingrove metro station, making it in such way easy to reach. Inside the Kelvingrove Art Gallery & Museum you will find more than 22 themed galleries and 8000 exhibits.
On site, there is the famous painting of Jesus Christ painted by Salvador Dali. Also the Kelvingrove Art Gallery is full of paintings from various periods of Scottish & English history.
You will also have the opportunity to see various exhibits, such as dinosaurs and prehistoric mammals, deer, various species of birds, etc.
3. glasgow cathedral.
Like most medieval cathedrals in the United Kingdom, Glasgow Cathedral has amazing architecture & attention to detail.
So, you should not miss the opportunity to visit Glasgow Cathedral, one of the largest cathedrals in the city.
Glasgow Cathedral has been a place of worship for more than 800 years and has one of the largest collections of post-war stained glass windows in his windows.
You can see the brilliant arches, the carved handmade stalls & the souvenir pieces that are scattered on every wall.
Whether you are an ordinary traveler, or a fan of Scotland's unique & medieval architecture, or even history or even photography, you are fascinated by Glasgow Cathedral is a place of worship you should not miss to visit.
4. necropolis.
Next to Glasgow Cathedral is the entrance to the Necropolis, Glasgow's old cemetery. Although it may seem strange to you, the Necropolis is one attraction not to be missed. It is located on a hill from which you will be able to see the whole city from above. It is also one of the most special cemeteries in Europe.
Glasgow's old cemetery covers an area of ​​37 acres and has about 50,000 memorials.
Furthermore, there are quite a few movies that have been shot at this point. Spring is a special time to visit the Glasgow's Necropolis, as there are many blooming flowers in different colors.
Finally, the top of the hill in the Necropolis is an ideal place to take special photos of Glasgow Cathedral.
5. riverside Museum ~ Glasgow transport museum.
The Riverside Museum, is the Glasgow's Transport Museum, where you will find a number of exhibits such as, used train carriages, old cars but also new modern ones, samples of ships of various kinds & technologies, motorcycles that circulated 30 & 40 years ago & modern, carriages, metro stations (yes you heard right) there is a whole room that has been transformed into a metro station in the area & generally that has to do with the transport of people & goods from earlier years until today.
Admission to the Riverside Museum (Transport Museum of Glasgow) is free & you will need about 2 hours to make a thorough visit.
| | |
| --- | --- |
| Museum name: | (Riverside Museum) ~ (Transport Museum of Glasgow). |
| Address: | 100 Pointhouse Rd, Partick, Glasgow G3 8RS |
| Open days: | Monday – Sunday. |
| Opening times: | Monday until Saturday 10:00 – 17:00 & Sundays 11:00 – 17:00. |
6. Glasgow's Science Center.
The Glasgow's Science Center is an ideal place to go with your children on the River Clyde. His exhibits explain many natural phenomena but also the inventions of humanity in a simpler way. The Glasgow's Science Center is therefore an ideal place for entertainment but also learning for children and adults.
Admission to the Glasgow Science Center is free & you can buy a ticket at the entrance of the building, where there is a shop where you can buy souvenirs.
The Glasgow's Science Center aims to educate and entertain children by giving them an insight into the world of science and technology. Children under the age of 7 can use the Big Explorer area, where they can use water and operate the crane to keep a cargo ship in balance.
Otherwise they can make their own little puppet show under the sea, while having fun with a shark music and a huge ride with piano sounds. If your children are young, then they will probably have a lot of fun in the play area which is located downstairs. Both adults and children will find the planetarium seductive, letting your imagination run wild.
Also in Glasgow's Science Center, there is the famous tower which you can visit & enjoy with it
the way the view of the whole city of Glasgow from above.
7. Glasgow botanic gardens.
The Glasgow's Botanical Gardens are located on the western edge of the city. In addition to the various gardens with individual trees, vegetables & flowers from around the world, they have many greenhouses, the most notable of which is the Kibble Palace.
Among the greenhouses there are some of which are already dedicated to specific plants, flowers & trees, such as e.g. Palm trees or the rose garden which officially opened in 2003 by Princess Tomohito of Mikasa.
The Kelvin River runs along the north side of the Botanical Gardens of Glasgow and continues through Kelvingrove Park. Along the Kelvin River there is a trail which you can take advantage of for hiking & at the same time enjoy the green landscape.
The Glasgow's Botanical Gardens were awarded the Green Flag in 2011. A distinction is given to green spaces that apply best practices.
| | |
| --- | --- |
| Attraction name: | Botanical Gardens of Glasgow. |
| Address: | 730 Great Western Rd, Glasgow G12 0UE |
| Operating days: | Monday – Sunday. |
| Hours open: | Gardens: 07:00 – sunset. Kibble Palace: 12:00 – 16:00. |
8. Glasgow City chambers & city hall.
Glasgow City Hall & City Chambers are located in the city's main square, which also houses various statues of important personalities. The Glasgow's City Hall which is housed in a really special building from an architectural point of view, is open to the public.
| | |
| --- | --- |
| Attraction name: | Glasgow's City Hall & City Chambers |
| Address: | George Square, Glasgow G2 6LL |
| Open days: | Monday – Friday. |
| Times of guiding: | 10:30 & 14:30. |
Guided tours of the Glasgow's City Chambers & City Hall take place twice a day at 10.30 am. and 2.30 p.m. Monday – Friday. Tickets for the tour can be purchased at Glasgow Chamber's reception 30 minutes before the start of each tour. Please note that tickets are issued in order of priority.
Plan your holidays to Glasgow in Scotland::
Air tickets to Glasgow in Scotland:
Hotels at Glasgow in Scotland:
Tip: For more comfort when visiting the sights at Glasgow in Scotland, we suggest you rent a car with which you can move easily all the days of your stay.
Rent a car in Glasgow in Scotland:
Activities at Glasgow in Scotland: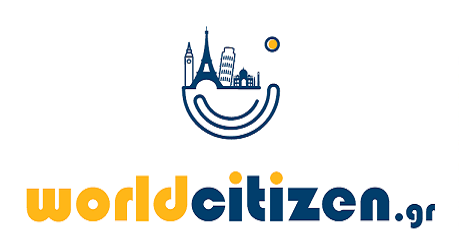 Intellectual property copyright: It is forbidden to republish any content of worldcitizen.gr including any text, photos, or any other part of the website from which copyrights arise for the owner of this website without the prior written permission of the creator of the content. In case of breach, law penalties apply.