Mykonos or else "the island of the winds" is one of the most popular as well as visited islands in Greece. It combines all kinds of pleasure and relaxation, that is to explain why you can easily find places with real "partylife" and isolated beaches at the same time.
Mykonos is one of the most picturesque among Cyclades islands as it includes traditional churches and lots of museums and art galleries. Visitors enjoy their drink or taste greek and international cuisine and, of course, Mykonian dishes in the local restaurants or tavernas.
Another special feature you could find there is "the gay paradise" or Super Paradise that is internationally known and has been a gay parade for the last years. People from all over the world come to visit Mykonos and have the chance to taste its nightlife and lifestyle.
Mykonos is accessible to air and sea, so don't worry if you are seasick or afraid of airplanes..there are solutions and there are available.
Mykonos beaches are known not only because of their gold sand and crystal clear water but also for the extreme sports you can have there while on vacation. Don't forget to visit "Peter the Pelican" and if you don't know what this is you should surely pay a visit to this island.
Plan your holidays in Mykonos:
There are several ways to travel to Mykonos, the first one is to reach Mykonos by plane. The airport of Mykonos island IATA code is JMK. You can also visit Mykonos by the ferry from Piraeus, Rafina, Crete or Thessaloniki port. Also private yachts can visit directly Mykonos island as long as private helicopters.
* Booking your ✈ air tickets with worldcitizen.gr except your airfare also includes:
1. Free check in for your flight by us. Which means that you book your air tickets & you can relax. You do not need to worry about the check in as it will be made by our air tickets travel partner & will be delivered on time at your email.
2. 24hrs telephone customer support.
3. Support to claim any compensation you may be eligible without any expense by your side.
Tip: For more comfort when visiting the sights in Mykonos, we suggest you to rent a car with which you can move easily all the days of your stay.
Activities in Mykonos island.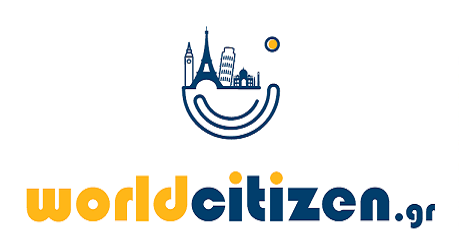 Intellectual property copyright: It is forbidden to republish any content of worldcitizen.gr including any text, photos, or any other part of the website from which copyrights arise for the owner of this website without the prior written permission of the creator of the content. In case of breach, law penalties apply.