Qatar is a very busy transit location because it has connections to many different places all over the world. Not only is it one of the safest places on earth, but it also provides genuine Arabian hospitality. There is a wide range of cuisine, activities, beaches, and sand dunes. Here's a quick guide to 10 of the top things to do in Qatar.
10. Immerse yourself in The Pearl.
The Pearl, which was constructed on reclaimed land and covers about four million square metres, is home to an extravagant array of retail, dining, and entertainment options. The gorgeous Qanat Quartier, which was designed with the Mediterranean in mind and features colourful apartments, canals, bridges, and pedestrian-friendly squares with cafés and restaurants, is one of its attractions. Rows of yachts are anchored in the crystal-clear sea along the promenade. There might even be a mega boat there if you're lucky. The Pearl offers a variety of adventure firms for water activities. So if you intend to surf, kayak, or wakeboard, bring your wetsuit.
9. Delve into Al Thakira Mangroves.
The Mangroves of Al Thakira, one of the country's most famous locations, is a sizable area of water and vegetation with its own ecosystem in a sandy, sweltering desert. Herons and flamingos have been migrating to the area for years, and it is abundant with bird life. Renting a kayak and getting lost in the vegetation is the greatest way to enjoy the mangroves. Bring a pair of water shoes if you're visiting in January so you can wade across the shallow water. You could easily forget that you are in a desert.
8. Attend sporting events.
The 2022 FIFA World Cup's first finished venue was Doha's Khalifa International Stadium. To accommodate the influx of spectators anticipated for the FIFA World Cup in 2022, new stadiums and infrastructure was being constructed. Football is the most popular sport among the locals and expats, but it's not the only one that attracts spectators, so they'll be in good company.
Tennis legends like Roger Federer, Andy Murray, Serena Williams, and Caroline Wozniacki are drawn to the capital during the winter ATP World Tour stops. Traditional sports like falconry, camel racing, and Arabian horse racing are still practised in Qatar.
7. Visit Al Zubarah Fort and the abandoned village.
The ancient remains of the once-powerful city of Zubarah reveal a different side of Qatar, whose capital Doha is among the most modern cities in the world. Discover Qatar's cultural past at the Al Zubarah Fort, which has been rebuilt, and the nearby ancient sites.
The fort is the area's most recent structure, albeit the archaeological relics here date to the 1700s. It looks out over Al Zubarah, an ancient thriving pearl fishing village where traders from China and Britain sailed some 200 years ago. It is now a ghost town that has been abandoned, but it is still charming. Only the continuous thick walls and hollowed-out doors that formerly joined this settlement remain.
6. See East-West/West-East artwork.
Qatar is dedicated to fostering art and culture in all of its forms and has hired well-known artists to produce really one-of-a-kind works.
It consists of four plates that span a one-kilometer stretch from the desert to the sea and are each around 15 metres tall. According to Serra, he picked this specific location because he appreciated how tall the tall plates that depict the past sea levels were.
The "Father Emir," Sheikh Hamad, is claimed to have a fondness for the region and recalls seeing antelope congregate there as a young boy. Now Qataris, foreigners, and tourists throng to this location to forge their own memories against a stunning setting.
5. Go to the Sheikh Faisal Bin Qassim Al Thani Museum.
One of the nation's most fascinating and unexpected museums is this one. A distant relative of the nation's Emir, Sheikh Faisal Bin Qassim Al Thani, owns the museum, which is situated 23 kilometres west of Doha.
The Sheikh has been collecting since he was ten years old, and he once constructed a fort to house the seemingly insignificant items he has gathered on his trips, including antiquated religious texts, fabrics, vintage cigarette packets, and even an Ottoman bomb from the eighteenth century.
The rooms here are filled with more than 15000 items, and one hall is home to classic pearling boats and vintage US cars. Ask about the Syrian home because there is so much to see and it would be easy to miss something.
4. See the Museum of Islamic Art.
The Museum of Islamic Art was created by architect IM Pei, who recommended that it be situated on a separate island so that no other structures would impede it.
The museum, which is located just off the Corniche, appears to be floating from some perspectives. Its extensive collection includes calligraphy, Islamic designs, jewellery, and textiles from three continents, some of which date from the 7th to the 19th century. The museum presents notable rotating exhibits all year long.
Try Idam, the first restaurant in the Middle East opened by French-born chef Alain Ducasse, for a spectacular date night or an excellent business lunch. One of the best views of Doha can be seen from the outdoor terrace on the museum's top floor, which also features fine dining and warm service. You may get to the MIA café by taking the path around the museum.
3. Take in Doha's Corniche and dhows.
The Doha Corniche is a lovely place to stroll in the late afternoon. From the Sheraton Hotel to the Museum of Islamic Art, a seven-kilometer promenade spans the Persian Gulf at West Bay. You can get a coffee, launch a kite, or take pictures by the recognisable pearl shell, which represents Qatar's historical tradition.
Additionally, public use workout equipment has been placed along the route. Get on a dhow (you can't miss them) for a clear glimpse of the city skyline. Feel free to bring your own music since they are lit up at night and have a variety of intriguing music playing. Don't be afraid to barter. The amount the boatmen charge will depend on how many adults board.
2. Visit Souq Waqif.
If you want a taste of the past, go to the Souq Waqif in Doha. In order to recreate the feel of earlier times, the "standing market" has been recreated. The famous souq is a labyrinth of stores filled with textiles, spices, sweets, home products (think enormous pots), souvenirs, and artwork. You may observe for yourself how the traditional agals Qatari men wear to keep their headdress in place are created in addition to observing wood carvers and tailors at work.
There are many restaurants, including Lebanese and Syrian eateries, in addition to shisha lounges. For a low-cost Arabic supper, proceed in the direction of the mosque in the souq. A tiny restaurant is located next to it, and the hallway is lined with Qatari benches.
1. Dune Bashing.
If there's just one thing you have time for in Qatar, make it a stint in the desert. The trip across the desert to the sea is magnificent because the sand dunes are as high as they are steep. You can taste regional cuisine, sleep outside under the stars, or spend the night in opulent Arabian tents.
Several companies in the country provide dune bashing, a thrilling ride along the dunes. For a half-day, full-day, or overnight experience in the desert, skilled drivers will pick you up from your accommodation.
Even though dune bashing is an extreme activity, children are frequently welcome to join in the fun. Simply request that your driver drive more slowly or select a flatter path. After a few runs, you might even start asking for this yourself.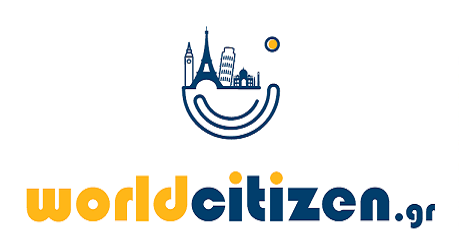 Intellectual property copyright: It is forbidden to republish any content of worldcitizen.gr including any text, photos, or any other part of the website from which copyrights arise for the owner of this website without the prior written permission of the creator of the content. In case of breach, law penalties apply.